How to install and configure crypto wallet MetaMask
This is a short guideline about installing and configuring MetaMask.
MetaMask is a software wallet that I use a lot when YieldFarming on the Binance Smart Chain, Ethereum and other blockchains. Because it is used in a lot of articles I decided to write a separate story so that I can reference it. This will be the first steps in investing in DeFi.
Download and install
You can download MetaMask here for your favorite browser. In my example I used the Microsoft Edge plugin.
After the installation you will see this: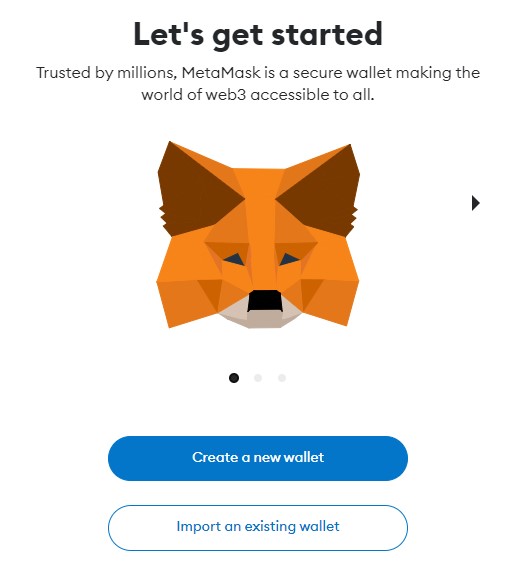 Configuring a new wallet
Click "Create a new wallet" to configure the first wallet.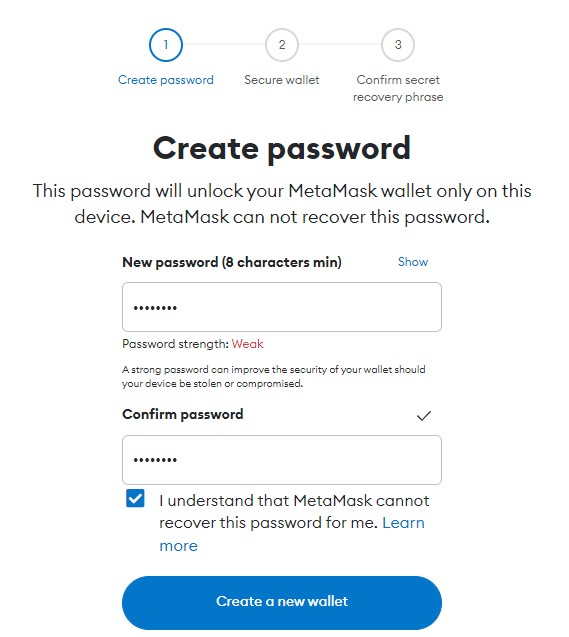 Fill in a Password
Note: Use a strong password
Check the "I understand ... " box
Hit "Create a new wallet"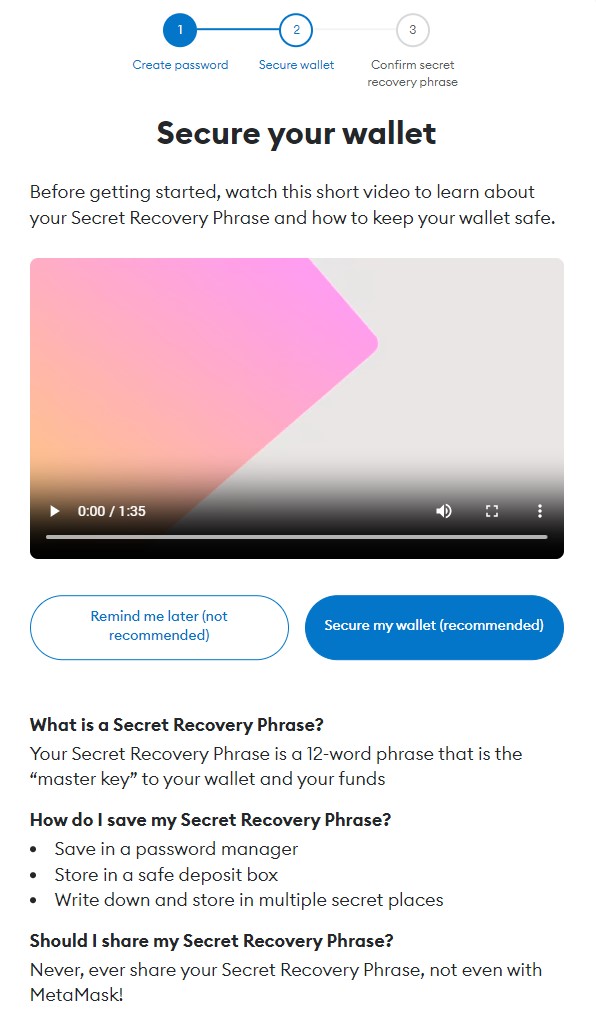 The next step is securing the wallet with a so-called "Secret Recovery Phrase". This is a very important master key which you should never share and store in a secret place. This key can be used to recover your wallet. Please watch the video to understand this.
Hit "Secure my wallet"
Reveal your seedphrase and write down those words (also the order is important!)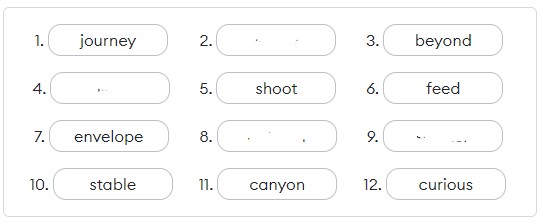 You have to confirm the phrase by filling in the missing words and then you are done!
Next steps:
Download it for the OS and browser you want to use it
You can "pin" it, so that it will be visible all the time

Configuring different networks
The MetaMask wallet is preconfigured with the Ethereum network, because it was originally developed for Ethereum. You can add more networks. A network is the blockchain for which you will use the wallet. I added the network configuration for Binance Smart Chain (BSC) and Polygon.
Adding a network
It is pretty easy to add a network, just follow the following steps:
Open MetaMask (1) and dropdown the nework list (2)
As you can see the Ethereum network (Main Network) is already configured
Go to settings (Select the ball (1) and then settings (2))
Select "Networks"
Click "Add Network"
Now you fill in the following details for BSC:
For Polygon you use the following settings:
You are ready to go !!
Deposit coins/tokens to you wallet
Now you can use you wallet to sent and withdraw coins and tokens.
You can add more Wallet Addresses if you want. For example you could create different wallet addresses for different projects. I only make a difference between my "BSC" wallet address and "Polygon" address.
You can copy the address by clicking on it:
You click on the right upper circle to get an overview of your Accounts (addresses):
In this case you see 3 different addresses.
You can switch between the current active address by clicking on it.
Note: You select another blockchain network by selecting it from the dropdown list at the top center.
Adding an address
You can add an address by selecting "Add Account" and fill in a logical name for the address.
Click "Create"
The address is created and it gets an address automatically
Notes:
You can add as many address (accounts) as you like
When you create a lot of addresses, it may lead to a lot of transfers between accounts (and transaction fees)
Sometimes it can be wise and functional to add different addresses. For example I have different addresses for different networks. I also have a different address for "saving" address and my "sponsor" address.


Transfer between Accounts (addresses)
You can also transfer coins between addresses.
Select the network
Select the from Address you want to withdraw from
Select "Send" (Sturen)
Then you need to fill in the recipient, but select "Transfer between my accounts"
Select the recipient address (in this case one of your other addresses)
Fill in the Asset (coin) you want to transfer and the amount
Note: You will have to pay transaction fee, so this is not for free !
Hit "Next" and confirm the transaction
Transaction fees
Some remarks about transaction fees. On each network you have to pay transaction fee for each transaction you make on that network. For example on Ethereum you have to pay $ETH. On BSC you have to pay $BNB and on Polygon you have to pay $MATIC. Be sure you always have some amount of these coins within your wallet, otherwise you will not be able to make transactions to yield farming projects!
Note: The fees for Ethereum are the highest and on Polygon they are (currently) very low.
DISCLAIMER
As always this is not financial advice! But just some crypto investment platforms I currently use and have experience with. Do your own research before investing and never deposit money you cannot afford to lose.
Feel free to ask me questions.
To sponsor / support me you can use my BNB wallet address: 0xf28404eeC38e9a7e1669Ac95D9CDD3664cbDB7c2
Website -
https://www.passiveincomewithdefi.com/
All projects -
https://linktr.ee/rvdkimmenade
Telegram group -
https://t.me/crypto_and_defi
YouTube -
https://www.youtube.com/c/PassiveIncomewithCrypto
Medium articles -
https://medium.com/crypto-and-defi
Twitter -
https://twitter.com/incomewithdefi
Thanks, happy days and be safe !