Getting incredible results with forextrading on Roboforex and copytrading in just 3 weeks
Amazing results
On 28-2-2023 I stepped into Forextrading. I described all the step needed in another article
https://www.passiveincomewithdefi.com/blog/started-forex-trading
I wanted to try this out but thusfar the results are amazing!
I am subscribed to 2
DLXGainz trading
bots:
Gold scalper and Xtreme and I started with a total of $1500.
Now my trading account is already at $2861, so almost doubled!
Below is a trading day with even 12% yield on 1 day!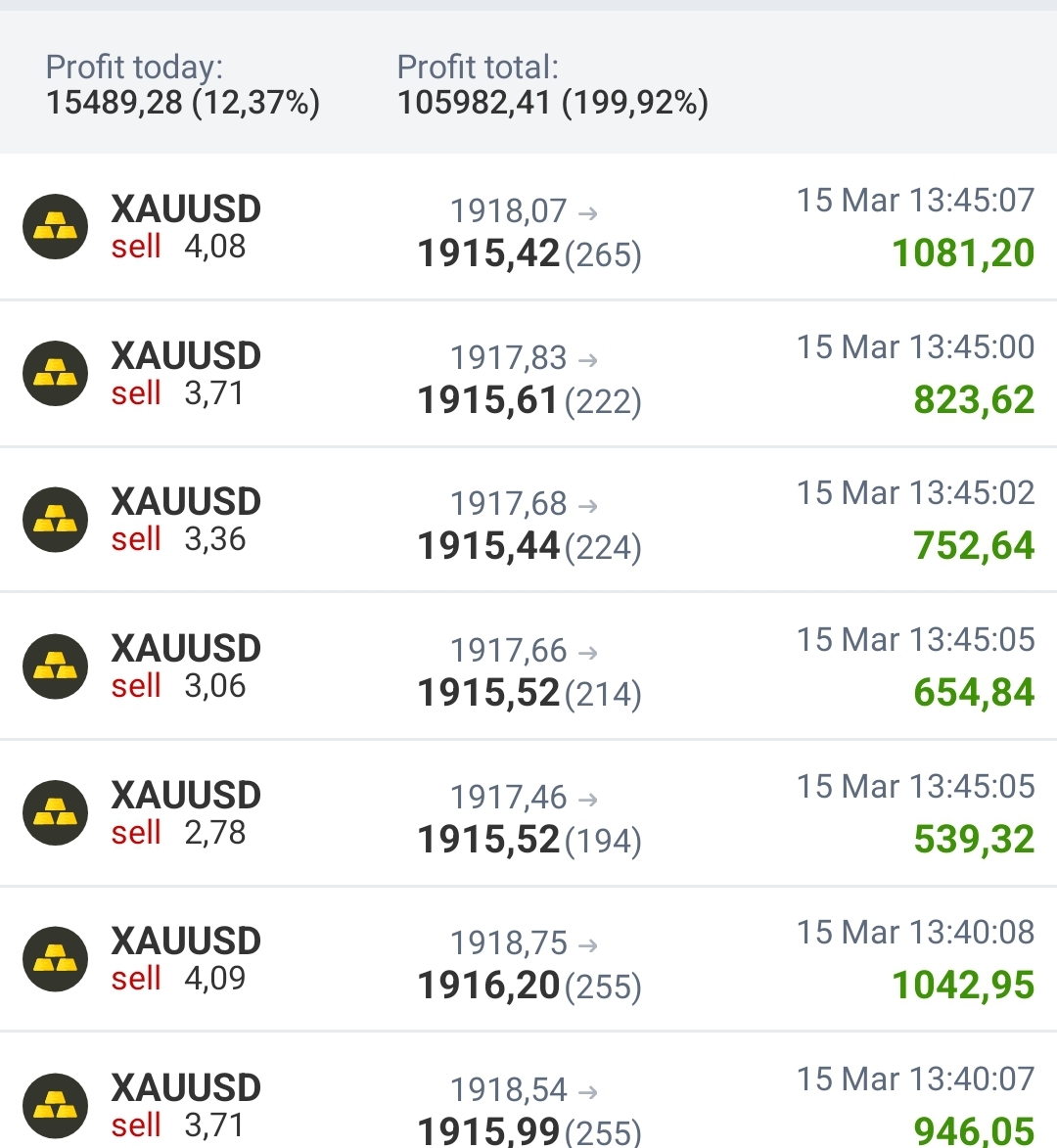 Withdrawals
Results are great but how do i get them back?
When you goto Funds - Withdraw Funds you get a couple of options:

At the moment I have tried
VISA/Mastercard (Refund)
This option worked for me because I deposited my Trading Accounts with Crypto.com creditcard. Note that you can only withdraw what you have deposited from this card.
VISA/MasterCard - Crypto.com VISA
This option does not work, not even when I Authorized a new VISA card and used my Crypto.com card
I did not try the SEPA option yet
I have added a new VISA card (my own bank card which was not verified yet at the moment of this writing)
Last Words
As always this is not financial advice! But just some crypto investment platforms I currently use and have experience with. Do your own research before investing and never deposit money you cannot afford to lose.
Feel free to ask me questions.
To sponsor / support me you can use my BNB wallet address: 0xf28404eeC38e9a7e1669Ac95D9CDD3664cbDB7c2
Projects - https://linktr.ee/rvdkimmenade
Telegram group - https://t.me/crypto_and_defi
YouTube - https://www.youtube.com/c/PassiveIncomewithCrypto
Twitter - https://twitter.com/incomewithdefi
Thanks, happy days and be safe !