Earning 25% monthly passive income with CryptoProgram
This is an article on my experience with the
CryptoProgram.me
project. It also contains a guideline on how to use the platform.
The project is launched in december 2022 and it has 12k+ registered users. The people in the project are specialized in applying arbitrage strategies. You buy package(s) and this crypto is used by the team to earn yield. You get 25% monthly on your account. The project has paid me the earnings and also the referral earnings, so that's why I want to share this project with you! Be awar though that crypto is high risk and this is not financial advice!
Guideline
First you need to register.
Register
Goto website
Fill in all required fields and click Register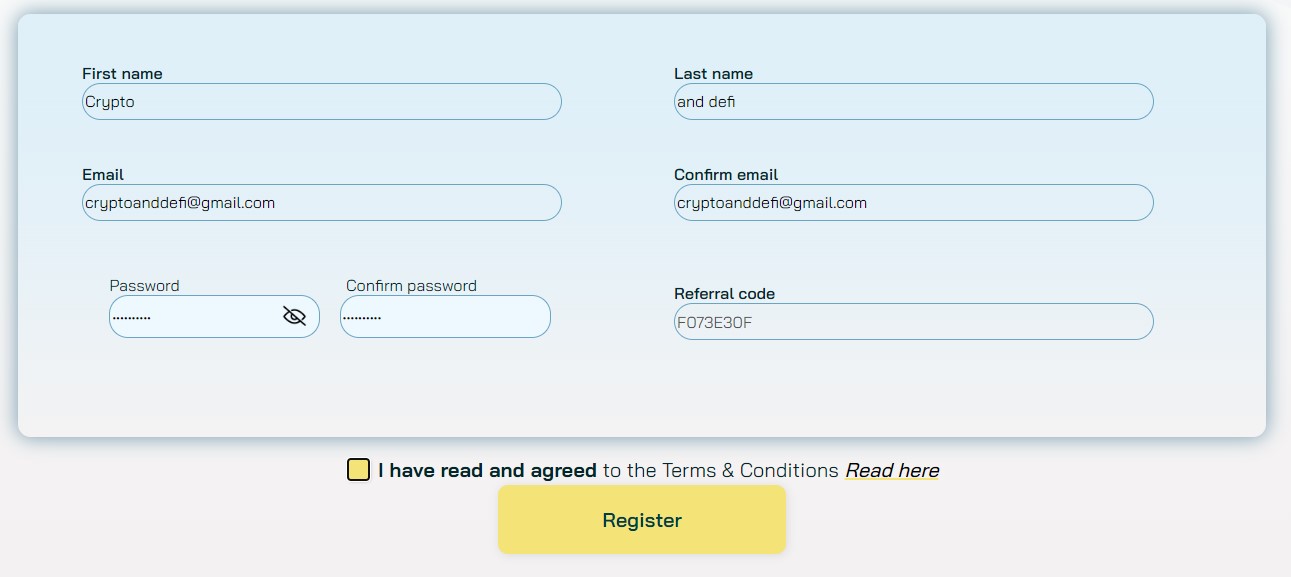 Notes:
2 Factor Authentication is used with Google Authenticator
Only decentralized wallets can be used that are supported by CryptoProgram!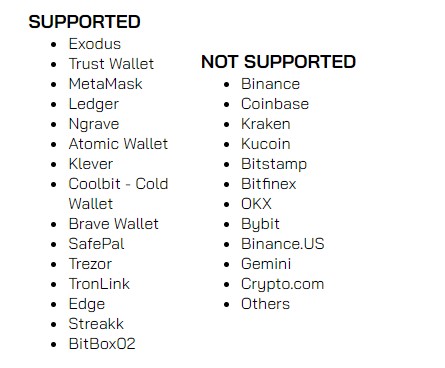 Add wallet(s)
Once you are registered you have to add your wallet(s) from which you make deposits and to which your earnings are received. You can have 3 wallets for:
For your referral rewards
For your 25% monthly earnings
To purchase packages
Note: The wallet can the the same for all purposes

Goto your profile and click New Wallet
Fill in the type of Wallet you want to use
Fill in the Currency
Note: The withdrawal wallet MUST be of currency USDT ERC20. USDT TRC20 will be supported later
Give the wallet a Nickname
Fill in the ERC20 wallet address
Fill in your 2FA authentication code and click Accept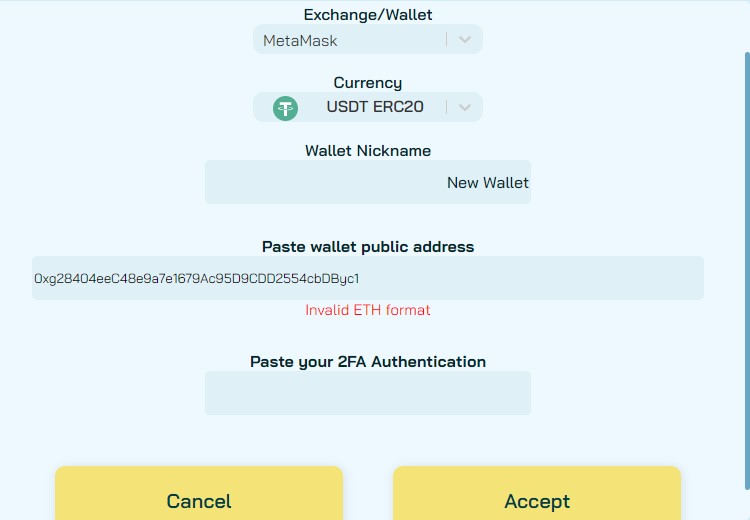 Now you have created a Wallet but you still need to indicate how this wallet is used:

Click on "Referral Commissions" and/or "Wallet to pay me" if you like to receive your referral commissions and earnings to this wallet. In this example I have used this wallet for both purposes.
Buy packages
After the wallet configuration I was able to buy my first package.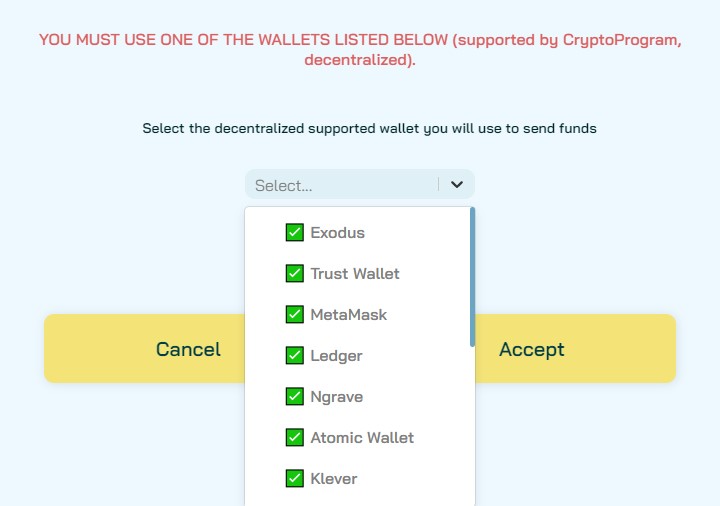 Fill in the media type campaign (this is not very relevant but used by the team i think to measure the campaign success)
Select the crypto currency you want to sent
Select the amount of packages you want to buy
Select the wallet from which you sent the currency
Fill in the 2FA code and hit Accept
Note: Sent 550 $USDT and actually 500 $USDT is deposited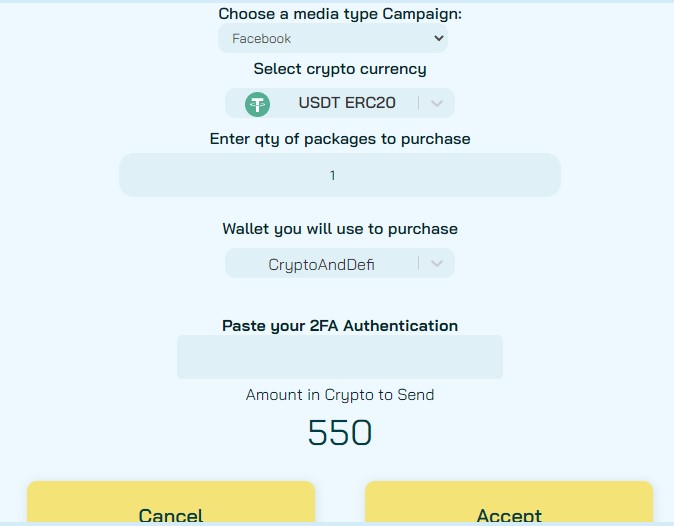 When you go to your Packages you will eventually see you package(s).

Referrals
When you decide to share your link to your friends, because you like the project, you can even earn more.
You go to the Profits section and there you will find your referral earnings and the referral link to use.
https://cryptoprogram.me?referralCode=F073E30F


There is 2 two layer referral commission structure, which means that you get commission from the person that uses your link and from the investors that use the link of those referrals. For each package you get a one time commission of 25 $USDT and 15 $USDT each month per package.
For the second tier your get 6.25 $USDT for each package each month.
Note: Because a big invester has used my referral link, I already get 610 USDT each month from this investor!
On the total referrals link you will see your monthly commissions and your one time commission. This one time commission is paid when your referral has bought at least 1 package.
DISCLAIMER
As always this is not financial advice! But just some crypto investment platforms I currently use and have experience with. Do your own research before investing and never deposit money you cannot afford to lose.
Feel free to ask me questions.
To sponsor / support me you can use my BNB wallet address: 0xf28404eeC38e9a7e1669Ac95D9CDD3664cbDB7c2
All projects -
https://linktr.ee/rvdkimmenade
Telegram group -
https://t.me/crypto_and_defi
YouTube -
https://www.youtube.com/c/PassiveIncomewithCrypto
Twitter -
https://twitter.com/incomewithdefi
Thanks, happy days and be safe !