2% daily yield on stables possible?
Today I started with a DeFi project called
RelyFund
that states that 2% on stables is possible. All you need to do is deposit BUSD/USDC on one of the 3 blockchains BSC/ETH/Avalanche and start earning 2% a day!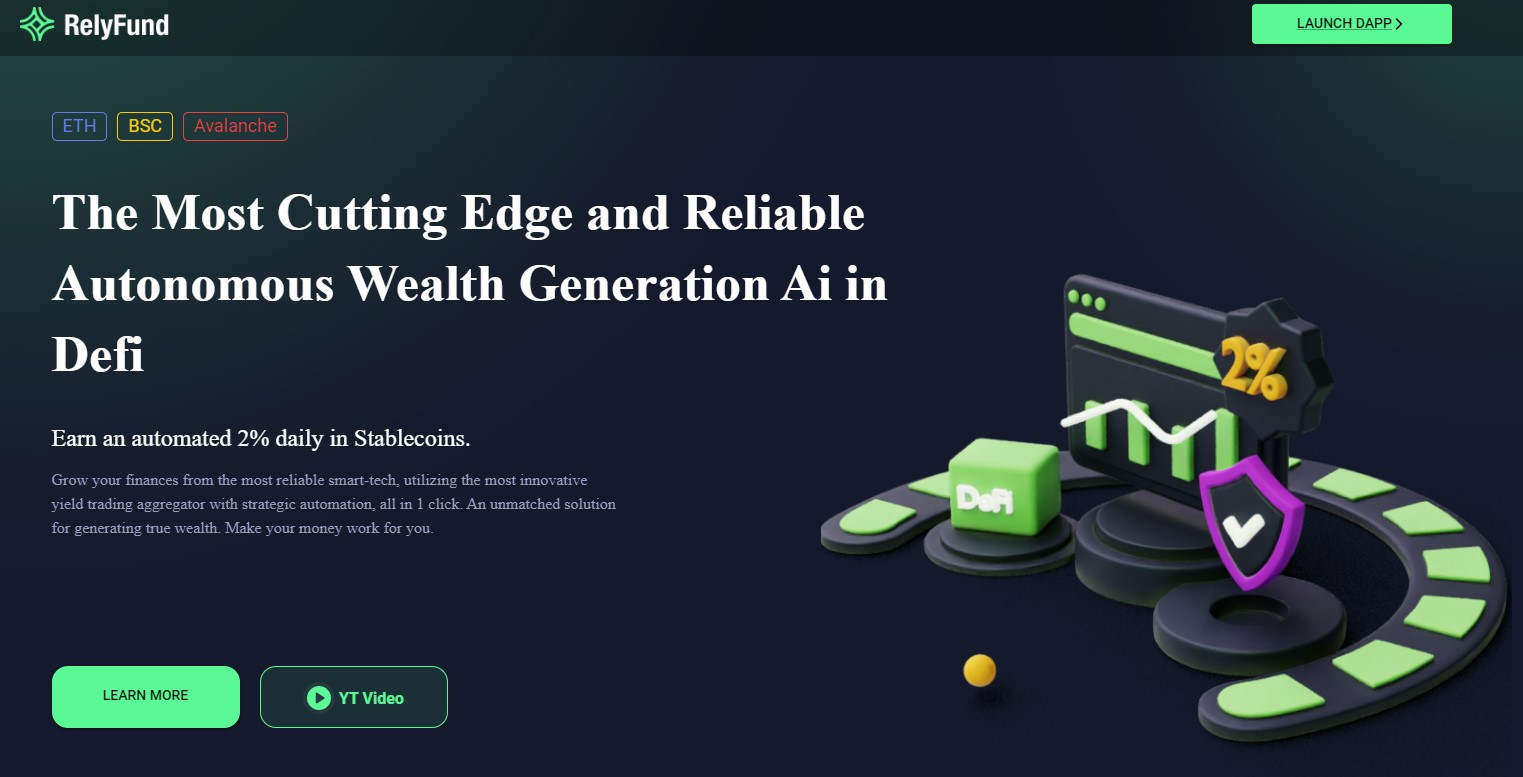 But how do they do it. Well on the background some "AI" bots are doing the magic. I have to warn you that these are pretty untransparent still at the moment. But I give it a try. Why? Because I like the profit, I can afford to loose the money and I like to diversify.
Their Medium article
states:
"Contract funds are allocated into Al trading and strategic yield farming technology, on complete autopilot. Our developments are absolutely cutting-edge, created by some of the smartest and brightest minds of financial technology in the Silicon Valley."


This project just recently started (around 16-12-2022) and has several phases:
Risk-free phase
If the contract does not reach a contract balance of $200k within 15 days, you get a total refund. This is also programmed in the contract.
Liquidation cycle
You can withdraw after 15 days of your initial deposist that are locked. However that wallet cannot do any deposits anymore within the protocol
How to start?

The steps are fairly easy:
Goto RelyFund
Choose the blockchain you want to use (Ethereum, BSC or Avalanche)
Connect your wallet
Goto the Deposit section and deposit at least 100 $USDC
(Note: There is a deposit fee of 1%)
Every 7 days you can withdraw the yield OR compound (re-invest the yield)
(Note: Yield must be at least $50 and 1% withdrawal fee)
Roadmap
The project is new so still risky and difficult to say if its here to stay. NFTs is on their roadmap, that can be bought. Each NFT can be configured with risk parameters (more information will be available in couple of weeks).