0.5% daily with Firefund Finance
As you already know I like to diversify and I am pragmatic. This is a new HYIP I got into today.
Its called Firefund Finance.

Some facts (at the time of this writing)
The project is 3 months old
0.5% yield daily
BUSD on BSC and more blockchains to come
5% staking fee
0% withdraw fee after 50 days
2% reward to referree and referrer
550k BUSD staked
The team behind this project consists of 3 people
The steps are fairly easy:
1) Goto
https://firefund.finance/
and connect Wallet
2) Select "Stake"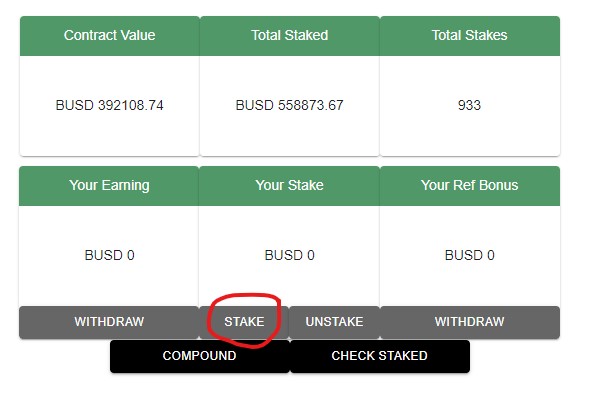 3) Fill in the amount of BUSD you want to Stake and fill in referrer address.
You can use mine: 0xf28404eeC38e9a7e1669Ac95D9CDD3664cbDB7c2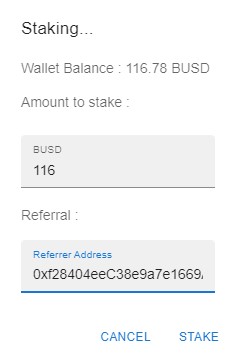 Note: You have to confirm the transaction that the contract can access your BUSD. After that you have to approve the staking transaction itself.
You will see the confirmation that your investment is staked.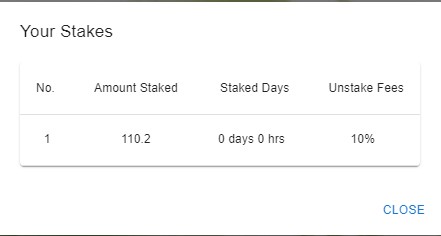 Notes:
Each stake is unique, so you cannot add money to an existing stake. You will have to create another stake, which will have its own number of days locked
4) Each day you can either withdraw or compound (so only 1 action each day is allowed)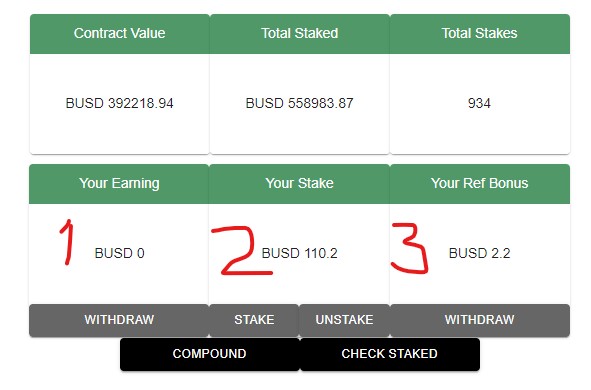 Notes:
(1) Here you see what you have earned so far and can always withdraw when you want
You can also compound (or re-invest)
(2) This is the total value you staked (note: when you deposit you pay a 5% fee)
(3) You earned a 2% bonus (note: this is from the amount after taxes).
You can withdraw it and re-invest as well
Unstaking fees
There will be a tiered unstaking fee within the project (see table below)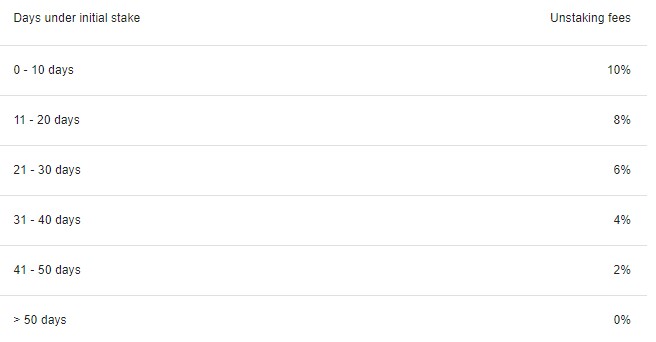 BUT !Also be aware that whenever you withdraw or compound the unstake tax is reset to 10%!
How is money earned by the project?
But how is this 0.5% daily yield paid by the project you can ask?
The money you invest is invested in crypto and real world investments. These will be investments into Lending-borrowing Protocols, liquidity mining, well researched and KYCed DeFi Projects in early stages, and perpetuals.
DISCLAIMERAs always this is not financial advice, but should be used for entertainment purposes only. Do your own research and only invest what you can afford to loose.